AN EXTRAORDINARY ORDINARY AWAKENING
An Extraordinary Ordinary Awakening: From Seeking More to Finding Enough
is a memoir that follows Lara on a journey to find herself amid the magic and mayhem of mothering and everyday life.
Birth trauma, cancer, and a surprise twin pregnancy force a freedom-seeking, over-achieving good girl and mother of four to finally turn inwards and answer the question clouding her sunny exterior for decades:
Why am I discontent?
The memoir follows the sometimes funny and sometimes painful process of awakening, freeing the mind from individual and societal constraints (such as patriarchy) with the help of a persistent psychotherapist, an enlightened guru, and an Irish angel called Jimmy.
Told in the form of the parable of the two selves, this memoir explores the age-old inner conflict between the head and heart, opening the reader's mind to both the oneness and the duality that live within all of us.
An Extraordinary Ordinary Awakening: From Seeking More to Finding Enough
is a relatable story of longing, written for the woman who would love an
Eat Pray Love
journey but is bound to her home and kids. Lara offers that seeking woman one big idea - we do not have to achieve a momentous feat, move to an ashram, or escape hardship to find our truest selves – we can do it right here, in the peaks and valleys of everyday life.
"I'm filled with admiration for the dedication you've made not only to the craft of writing but to the art of being."
"I enjoyed this book so much. It is a self-help book, also for people who don't like self-help books, which is, in the end, the best type of self-help."
"Lara's book is beautifully written and her unique voice shines through right from the start. It's equal parts humorous and poignant but always unflinchingly honest. It is not only a cancer survivor's story but a powerful story of her inner journey, which is the journey we all have in common, whether we have cancer or not."
"Lara's knowledge is no longer conceptual. It is no longer borrowed knowledge from spiritual teachers or teachings. Lara has taken a dive into herself in a true and deep way. Her writing reflects her special inner light of awareness, a light that many can benefit from its clarity in how to live with true purpose and in happiness."
Spiritual Teacher and Co-founder of the Wisdom of Meditation Centre, New Zealand
"For me there was kindness and humility that came across in the book's message to the reader - no grand or daunting notion or achievement to aspire to, but rather an opening of possibility, an attainable way to deepen everyday experience despite the demands of day to day life. Lessons in integration, rather than seeking transformation through overhauling my whole life and being. In that way it was inspiring."
"This book captivated me from the start and I could wholeheartedly relate. It is beautifully written - emotional, raw and real."
An Extraordinary Ordinary Awakening: From Seeking More to Finding Enough
is currently seeking the right publishing home. Sign up below for book news and sample chapters.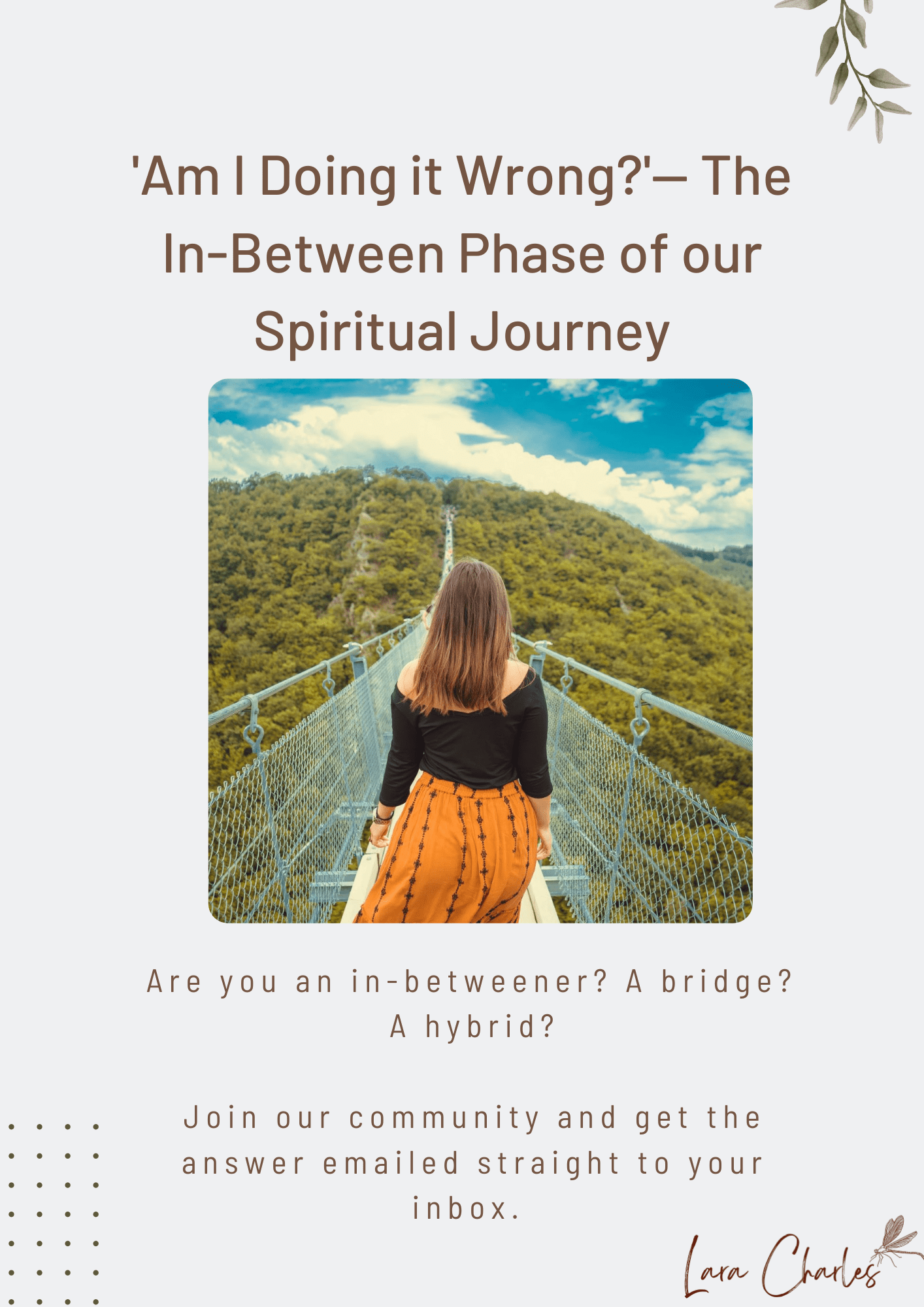 Sign up below to get this reflection to your inbox and join our community of everyday seekers - hundreds of ordinary people from all over the world who, like you and me, want to live life as their truest self.
Every so often, I'll drop a line about what I'm pondering, reading or watching. You'll also be the first the know when my book is released, get sample chapters and go in the draw to win a copy. Thanks so much for signing up.
Tiny Buddha's Guide to Overcoming Hard Times (featuring lara charles)
I was thrilled to be selected to feature in this beautiful new e-book by Lori Deschene, founder of the popular global spiritual platform, Tiny Buddha. She said, 'Most people find their way to Tiny Buddha for the same reason—they're hurting and looking for relief.
Whatever you're feeling, you're not alone. Thousands of contributors have shared their stories over the years, many touching upon these same things. They've also detailed the lessons and insights that have helped them develop resilience, cope with their feelings, and not just survive but thrive.
With an introduction and conclusion from me (site founder Lori Deschene) and 40 of the site's most popular posts on overcoming adversity, the eBook offers a wide variety of practical tips to help you survive hard times. '